HSBC Innovation Banking's Markets Team works with a range of Corporates worldwide. We understand your specific requirements and how to manage them. Your dedicated Corporate Foreign Exchange contacts are engaged, focused and responsive. We offer tailored, expert and efficient support including automated micro FX solutions with our fintech partners.
Dedicated FX specialists
24/7 online FX trading
24 hour market orders
Automated solutions
FX Spot, Forward, Option and Swap Contracts
Talk to us if you
Have overseas customers, offices, personnel or partners
Need help protecting your receivables or payables from currency fluctuations
Send any currency for international investments of any size
Need help navigating the complexities of global FX risk management
Plan to receive funding from an international investor or partnership
Have an online eCommerce presence
Industries we partner with:
Fintech
Frontier technology
Consumer internet
Enterprise software
If there's anything else we can help you with, please contact your Markets team on 0800 023 1440 or +44 207 367 7880 from overseas, or email Innovation-markets@hsbc.com to assist and answer any questions.
Disclaimer:
Where HSBC Innovation Banking markets any foreign exchange (FX) products, it does so a distributor of such products, acting as agent for HSBC UK Bank plc and/or HSBC Bank plc.
If you do transact any FX products via HSBC Innovation Banking, any FX agreement will be with HSBC UK Bank plc or HSBC Bank plc on their terms of business, depending on the nature of the product and the client. You can find a link to the HSBC terms of business here.
Any investment products are intended for experienced investors and you should be aware that the value of your investment may go down as well as up. Your capital may be at risk. HSBC Innovation Bank Limited does not provide Investment, Legal, Financial, Tax or any other kind of advice. Before entering into any foreign exchange transaction, you should seek advice from an independent Advisor, and only make investment decisions on the basis of your objectives, experience and resources.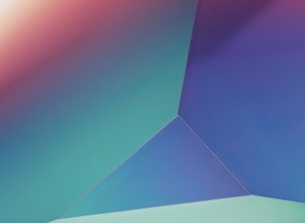 Already a client?
To find out more, please speak to your Relationship Manager